I wrote this during the last few weeks while I was in Europe:

PART I - 3/1/09

A Dutch software company called 4worx saw Dan Lameroux's indie documentary "Nerdcore for Life" and decided to have a showing for it in Amsterdam. Thus began this wonderful odyssey.




They flew Dan, Beefy, YTCracker, MC Router and me out for the event and I used my mileage plus miles to fly my girlfriend and manager too. We explored Amsterdam before the show, seeing Van Gogh's famous "Starry Night" and Rembrandt's "Syndics of the Clothmaker's Guild" as well as the Ann Frank Museum and some museums you would not take your kids to. The show was at an old theater called Club Panama that many famous people like Madonna have performed at.




During the movie and before the performance, a throng of bloggers interviewed us all upstairs. In their parlance, a "nerd" is someone who is not cool who has no friends and basically sucks at life. So if you watch the video blogs, you'll see the question, "How can nerds rap? Aren't nerds bad people? Aren't you a virgin?" They desperately needed some "Revenge of the Nerds" type ish up in Amsterdam. Our hosts at 4worx were extremely generous and took us on a canal cruise around the city. Amsterdam is beautiful and peaceful. Every other street has about ten "coffee" shops, but good luck finding coffee, they are all selling marijuana. No wonder the Kottonmouth Kings have about 15 songs where they give props to this city.




We were going to take a train or rent a car and drive to Elsinore, Denmark, to film some of the "Hey There Ophelia" video, but realized we would not have enough time and had done no preparation. Awesome. Then we decided to shoot at a castle near Amsterdam, but they only gave tours to groups of 100 or more, and would not allow people dancing around in Shakespearean outfits behind a general "European" background. I wonder why? I already have my Hamlet costume though, so we'll figure out a green screen approach when we're back home. After the show and our last day in the Netherlands, my girlfriend and I took a taxi to the airport. I flew to Madrid to explore Spain for a week, and she flew back home to California to spend time with her mother and injured Chihuahua Frankie.




I am now in Madrid. I'm staying in a hostel near the Gran Via metro stop and have spent the last two days exploring the city in depth. Spain has always had this strange allure for me since I was a little kid. I studied Spanish in fourth grade, did not in fifth, and studied it again for the next six consecutive school years. Sophomore year in high school, I had a very very strict Peruvian Spanish teacher named Senora Vargas who made us all stand when she walked into the room. Every night we had reading assignments, and if there were vocabulary words in the reading we didn't know, we had to make flashcards and memorize them. She would always ask us various words from the reading the next day, and if we did not know them, she'd make us come in for study hall on Saturday mornings.




I came to Spain for the first time in 2006 for my 24th birthday and stayed with a friend in a small Spanish beach town near Alicante. But we hung out with British people the whole time and I barely use my Spanish. Now I'm finally getting to. People here are extremely stylish, everyone is dressed very fancily, and try as I might, I'm sure I stand out like an animal rights activist at a bullfight. I landed, went through customs, and took the metro into town. My hostel was easy to find, right next to the "California America Sex Shop" in a classy back alley. Why does California have such a bad reputation in Spain?? Shouldn't it be the "New Orleans America Sex Shop" or something??




I spent my first day getting to know the city. I started by walking to the Plaza de la Puerta del Sol, where they celebrate New Year's Eve, and wandered down the old streets to the Plaza Mayor. This place is incredible - the buildings around it are all old and beautiful and instantly gives you a feeling of space. There are people dressed in cartoon costumes trying to get money to have kids take photographs with them. There was one guy dressed as Mickey Mouse dressed as Uncle Sam. Strange. I explored the old Palacio Real, which was built by Felipe V in the eighteenth century. What was so weird to me was how all of the rooms have lots of Roman statues. Make up your mind Madrid. Between that and the power struggles of WWII, I get the impression that Spain is an old-fashioned country with a strange identity crisis. Hemmingway came here to write and fight himself after WWI, but lost himself in the alcohol and the machisimo bullfights. It's interesting because everyone on the streets is happy and laughing, much more than in New York and in Los Angeles. The city has a cautious and nervous aire to it, in part because of the terrorist attacks on the metro in 2004. There are metal detectors and cameras everywhere.




After the palace exploration, I went to see the Francis Bacon exhibit at the Museo del Prado. This museum is well-known, in part because of the famous Hernonymous Bosh and Goya paintings, but also because of its rotating visiting exhibits. The Bacon paintings were extremely grotesque in the best ways. Basically, his approach is that, because he's an atheist and sees the concept of God as a silly superstition, in his eyes we are all monkeys / vain slabs of meat waiting to rot. His favorite thing to do was paint pictures of the former popes in chairs, and then scratch out their faces and makes their mouths look like they're screaming and then painting bars around them to signify their subscription to an antiquated religion. I'm pretty sure his Vatican fan club still has t-shirts available.




I walked around the rest of the paintings, and looked at the hundreds of religious pieces commissioned by the church. You mean the nativity was an important event for Christianity? Fascinating! Perhaps pre-Renaissance Europe could use a thousand more oil paintings depicting this? Maybe we can throw in some more angels talking to Mary to change things up and keep the content fresh?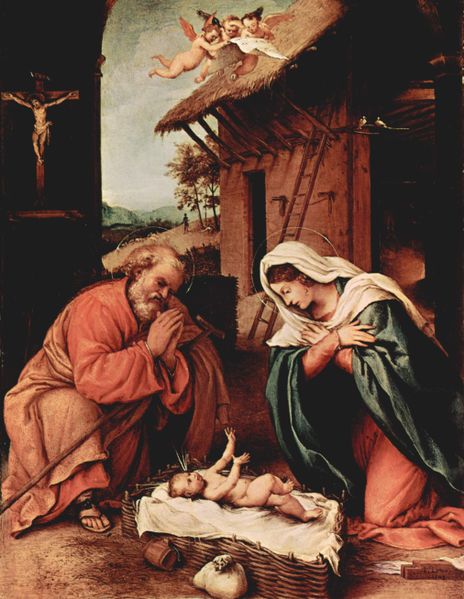 I tried to find a famous coffee shop I'd read about in my Lonely Planet guide book where the intellectuals of Madrid of the mid-twentieth century got together. I had a lot of trouble when I went to the subway stop of the street it was apparently on and a lady there informed me that la Calle de Bilboa was not a real street. How did she know I was a tourist? Was it my bright Rebooks, my A's cap, or the fact that I was holding a guide book and looking up at the buildings while walking in circles? I found an Internet cafe and came back and went to bed around eleven, just as the hoards of college kids staying here were loudly waiting in the hall to go out. College kids in other countries like to do things as a group I've noticed.




"Let's go see the Plaza Mayor! I heard it's famous."




"Okay, hold on, let me get my whole Intro to Anthropology class and the second floor of my sophomore dorm. Then we can go."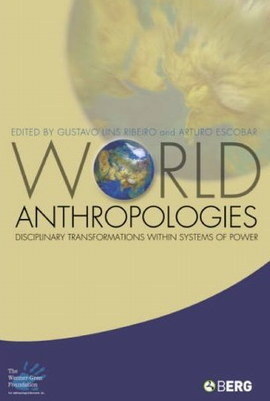 "Okay, I'll wait in the hall and talk really loudly to Charles, right next to this American guy's door who's staying by himself."




I heard one kid asking his friend what he was reading. His friend informed him that he had just finished the Benjamin Franklin biography, and the first kid explained that he was deep into the second Winston Churchill history (of a six volume series) of WWII. The party never stops for them.




This morning I woke up early and went to see El Rasto, a famous weekly flea market that is apparently one of the biggest in Europe. I walked through, amidst the hoards of people buying used coats and books, and walked past the guys selling used video games. It was pretty weird to see booths for used Xbox 360 games next to booths for old Spanish lamps, next to booths selling Iron Maiden and Metallica shirts. I kept selling a shirt for a band called El Mägo de Oz. I decided that that was a pretty good name for a Spanish metal band. Or maybe they're prog rock? Placebo are huge in Europe too, because you'll see their shirts right next to the Marilyn Manson shirts. Weeirrd.




It started raining so I walked to the Centro de Arte Reina Sofia. This museum has mostly modern art, and I enjoyed a lot of cool Dali paintings. On the audio guide, Dali explained that he is a mad man, but he is able to stay sane through painting. On the second floor, they had a giant exhibition for art about the Spanish Civil War in the thirties. On the wall is Picasso's famous work the "Guernica". I stood and stared at it for fifteen minutes. It's "ginormous" as you might say. In the same room are all of his sketches and test paintings, which shows how long he worked on designing and redesigning it. I wondered how on Earth they transported it?? Did they take it apart? It's like the old Spanish proverb, "If you can move the Guernica across town, then you lead a European city to victory." Just kidding, I made that up.




I went back to my hostel but stopped at the Internet place again and learned that my girlfriend made it home safely. WIN!! I went back to my room and then got my iPod to go wander around the Parque Del Gran Retiro. I got nervous when the African guys standing on the hills dressed in Gucci whispered and click their tongues at me, and when I looked at them, they motioned for me to come over. They were either selling drugs or trying to make American friends, so in the interest of getting to Barcelona tomorrow alive, I assumed it's the former.




I came back into town and saw "Slumdog Millionaire" at the local movie theater dubbed in Spanish. Here it's called "Que Qiuere Ser Millonario?" Thanks to Senora Vargas and her ruthless Saturday study hall system, I understood most of the dialogue. Tomorrow I'm taking the train to Barcelona. I can't wait to see Spain from the train, because as they taught us in "My Fair Lady", the train in Spain stays mainly on the planes.




The only person who laughed at my Spanish today was the lady selling tickets at the movies. Movies obviously don't start at 4:30 in the morning, but she didn't have to be rude when I had trouble saying 16:30 in Spanish. I think she had bad morals because she tried to keep ten Euros of the change she owed me until I informed her that I had in fact given her a twenty, not a ten.




!To Madrid! The famous Spanish city with Roman sculptures in their eighteenth century palaces, old lamps and Xbox 360 games for sale in their Sunday morning flea markets, and ill-moraled ticket vendors! If suicide had gotten Hemingway in the end, perhaps the African drug dealers would have.




- MC Lars, Madrid, Espana


PART II - 3/4/09

I left Madrid early on the morning of the second and caught my train to Barcelona. I was in a carriage with about fifty elderly couples on a group trip. They were extremely loquacious amongst themselves, but the gentleman who sat next to me was uninterested in telling me his name after I shook his hand and politely told him mine. The train passed hills and rivers and valleys and it was indeed a beautiful glimpse at the Spanish countryside.




When I got to Barcelona, I took a trip to visit the modernist architecture Gaudi's famous building "Casa Battlo." It's a huge house designed in the style of Jules Vern's 1900-era futurist perspective. You walk in it and it feels like being in a submarine from the past. The roof is designed to look like a dragon. I'd never seen anything like it and I decided that I wanted to see more of Gaudi's work - and it's all over this city. Museu d'Historia Once it got dark, I grabbed dinner (Paella - muy declisioso) and took the metro down to the beach, but since it was really dark, I decided that walking alone on the beach at night with a wallet full of Euros was not the smartest thing to do, so I came back to the hostel and watched Akira on my laptop.




The next morning I explored two of the three famous cathedrals here - La Catedral and the Eglesia de Santa Maria del Mar. La Catedral is ginormous, but I'm sorry Barcelona, the Catedral de Nuestra Senora de la Almudena in Madrid kind of wins on the freshness points. I did like the pond in the courtyard - it had some of the fattest and friendliest geese I had ever seen. I took a lot of pictures of them up close because their faces had so much personality. The Iglesia de Santa Maria del Mar is smaller and quieter, but anarchists in the first four decades of the 20th century apparently ransacked all of the ornate decorations. !Down with government! !And stain-glass pictures of lambs with halos!




I visited a museum that showed the history of Barcelona called the Museu d'Historia de la Ciutat, with an elevator that took you down into the foundation of the old area of Barcelona back when it was a Roman providence. There was a wine cellar, and a bathroom, and bedrooms, and it was interesting to see how the Romans and perfected the water system. There are the remnants of an old Roman wall around the old-city center of Barcelona. While ambulating around the Museu d'Historia, a group of first graders were also taking the tour. They kept staring and me and pointing. When they were walking by, one of the kids said, "Hallo!" in a thick Spanish accent, and I responded "Hello" back to him. "How are you today?" he asked. Everyone laughed. I guess I stand out as an American even amidst the 7 year olds.




I then went to the Museu Picasso. Although it doesn't have a lot of his more famous works, the museum provides a good retrospective of Picasso's beginning as a realist, his foray into impressionism, his Parisian years as an admirer of Touluse la Trec, and his cubist evolution. There was a room with his later, more child-like paintings, and a series of tables under glass with the pottery he painted that his wife donated. It was a fun museum. Picasso is a pretty likable guy. Ask Jonathan Richman - no one ever talked trash about him. There was a funny picture there with bread set up to look like gigantic fingers. I went to a modern art museum and saw an awesome exhibition on how tourism is a post-modern phenomenon and how the Dubai Entertainment Center that's being build right now is about to become a monolithic Las Vegas of the future. In ten years this place will be the world's top tourist attraction, trust me. The exhibit showed how our desires are synthesized by the media and that places like this Dubai Center and to an extent Disney World are designed to feed that synthesized hunger. We enter a script as consumers in a post-modern world. Nothing is real. I left with a strange feeling in my stomach - how much of my Spanish experience was authentic, and how much of it was synthesized to meet my expectations of what my Platonic idealization of Spain was? I took a trip up to explore the University of Barcelona campus, didn't find any answers, then walked down by the site of the 1996 Olympics and went for a long walk on the beach. I tried to touch the water, to say I touched the Mediterranean Sea this trip, but got my shoes soaking wet when an unexpected wave washed up. The hostel now has a sandy bathroom - sorry guys.




On my final day, I woke up early to explore Barcelona one last time. I took the metro and climbed the hill to see Gaudi's "Park Guell", originally designed to be an area for super-wealthy people to build houses, but now a public park. This place was straight out of Dr. Seuss - crazy columns everywhere, landscapes designed like a futuristic Hansel and Gretyl maze, and dinosaurs guarding the entrance. I asked one of the Japanese tourists to take my picture with the dinosaur. There was also a house here where Guadi worked, and I took the tour. It was the highlight of my trip so far.
I then walked back down the hill and took the metro to see Gaudi's unfished church, La Sagrada Familia. It was extremely crowded, but I went to the underground museum and saw all of the models that Gaudi had worked on. The sculptures around the front are particularly intriguing - they form a three-part sculpture to express Guadi's favorite things: Hope, Charity and Faith. The guy had good morals and a playful design sense. No wonder Spanish people love him. They also have good morals and a playful design sense. What?




The music videos on TV here are really bad. When I was on the communal computer in the hostel, someone had the music video channel on. There was a girl rapping in a terrible voice to a corny beat, with people around her dancing. Not very impressive. There is a pop-punk band here called "Doctor" something, with choruses with watered down pop-punk, Green Day's "didn't quite make the B-sides 1994 era boxed set" melodies. But what's so crazy is that the videos have such a high production value. It's crazy. You hear these uninspiring songs, turn around, and see these amazingly expensive videos. I guess it's because people here still buy CD's - the download revolution has not really hit the cities yet. I can't find WiFi anywhere - if you want to use computers here, you have to pay by the minute to use the terminals. In five years, I'm willing to bet that the music videos on Spanish TV will have the production value. Either way, I'm over it.




I took a walk to the Parc de Montjuic and took a rickety gondola up to the top of a mountain where the main defense fort use to be - complete with cannons and everything. I then went to the Miro museum, which was a small, out-of-the-way museum in the park, with a lot of interesting sculptures and paintings. Miro is pretty likeable too. If he and Picasso had a baby, and gave it to Rembrandt to raise, that baby would become Salvador Dali. I know that is biologically and chronologically impossible, but the metaphor is relevant to the earlier part of my travel notes.




I came back and bought some souvenirs for my family and girlfriend and took the guided tour of Central Barcelona - courtesy of my Lonely Planet guidebook I saw Guadi's first building, the Palau Gueell. I saw a place where they put on a lot of classical music concernts - the Palau de la Musica Catalana, but got lost trying to find the Mercat de Santa Caterina when I took a left instead of a right. I ended up treading through the Korean district of Bareclona, as dozens of kids were getting home. I could see it all over their parents' faces: "Who the f--- is this guy and why did he take a left instead of a right at the Palau de la Musica Catalana?" Mad CP's y'all.




One thing I noticed about Spain is that dogs just walk around the cities, chilling. I must have seen ten dogs, just walking around, hanging out, without collars or anything. Maybe they survive off of the rats and garbage? Maybe tourists feed them? Maybe they actually run the city? Maybe America is silly to have leash laws, but I don't think these dogs are dogs that got away form their owners. I think they're just Spanish dogs who live in the cities. Their coats are nice and clean, so they're not the type of "stray dogs" you would imagine seeing behind dumpsters. Maybe health care for dogs is socialized here too. I have no idea.




After a day of culture and sightseeing, I came back and read more of the book my sister got me for Christmas - a study on hip-hop and politics by this guy M.K. Asante, Jr., a guy my age who teaches at Morgan State University and claims that the hip-hop generation is over. The book is called It's Bigger Than Hip-Hop: the Rise of the Post-Hip-Hop Generation, and I very much recommend it to anyone interested in postmodern or hip-hop academic works.




Another thing I take issue with Asante on (and I've never met the guy - he has written a really original study on this topic, but I can't help but express how I feel) is his arbitrary distinction between the "hip-hop" and post-hip-hop" generations. Asante posits the "conscious" rappers against the "materialistic" rappers ones, and sites the conscious rappers as the seeds for the post-hip-hop generation's key philosophy. At the beginning his book he laments how one knows who Mos Def, Common, Talib Kweli, and Dead Prez are, but know about 50 Cent. He talks about how the hip-hop generation is dead and played out, explaining that the post-hip-hop generation is one of activism and positive action, and that the conscious rappers will have their time in the sun. But what I find confusing is in what verses of decides to cite - he references many songs and quotes many rappers that I feel are very proud to be part of the "hip-hop generation" who are still telling their story.




Perhaps Asante is explaining that the post-hip-hop generation is the one of students and perfumers' who dissect the intelligent teachers of the hip-hop generation, but the book confuses me because there is a line between Lil Jon and KRS-One that seems arbitrarily drawn in defense of his argument. We are all speaking the same language. Let's let the hip-hop generation continue to tell its story, before the post-hip-hop generation accuses the previous one of all of its shortcomings. We're still sorting it all. We can learn just as much from Soulja Boy's story as we can from Common's. They both have something appealing to the hip-hop audience - and they are both permutations of the modern hip-hop artist. Common may have more intelligent lyrics, but we can learn from Soulja Boy too. See - this is the kind of stuff I think about when I'm by myself reading books in Spain. It's like having summer reading that I actually want to do.




Another recurring thesis is that racism still exists - which it does - but he fails to note that broke-ass white people are victim to the same problems as disadvantaged African-Americans: mainly lack of health care and minimum wage not being sufficient to life in 21st century America. Yes, racism is a deeply rooted problem in our society, but there is too much of an intellectual bias that ignores this crucial point. It makes me think about how the economical problems in America are really class problems, and we use the concept of "race" to ignore this. People can say "America is a racist country", but if you say it's a classist country, this belittles the whole imagined and functional good of capitalism in a less-than-perfect system. What I like about Asante is his idea that revolutionary thinkers need to "take two sets of notes" - one to answer the test questions right to get through school and universities, and one to discover our own personal truths. He quotes the Buddha, importuning people to question society, but when "after observation and analysis, when you find that anything agrees with reason and is conducive to the good and benefit of one and all, then accept it and live up to it."




Traveling to Europe and practicing my Spanish in Spain has lived up to the good and benefit of one and all... especially to good of the street vendor who charged me twenty Euros for a shirt with the Spanish bull logo that I then saw at a store down the street for five Euros. Think globally and act... locally? Capitalism has its vices, especially for the capitalist American tourist. At least the street vendor will be able to buy more food for his children and that is good morals. I, however, will be enjoying old bread and cheese and tap water on my last night here.
Thanks again to the 4Worx guys for having us out!




!Viva Barcelona! !Viva Espana! !Viva Europa! !Viva M.K. Asante, Jr.!

- MC Lars, Barcelona, Espana